Some women and men worry that something is wrong if she needs more stimulation than that provided by penetration to be sexually satisfied. This worry reflects a cultural myth that ignores the reality of female anatomy. The clitoris is the anatomical center of the female orgasm. Though there are certainly women out there that can have g-spot orgasms as well, most women most of the time require constant stimulation of the clitoris in order to reach pleasure.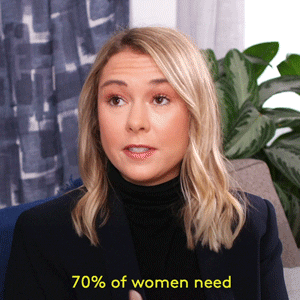 Where is it exactly?
If she is laying on her back her clitoris is located about an inch or two above the vaginal opening and right above the urethral opening (the urethral opening is where urine leaves the body). Follow the upper edges of her inner labia to where they join together to create the most visually prominent feature of the clitoris, the clitoral hood. You'll see the very sensitive head, or glans, or the clitoris peeking out from under the hood. The clitoral shaft, covered by the clitoral hood, is about one inch long and is attached internally to the pubic bone. This feature makes rubbing the clitoris with a little pressure especially pleasurable because the clitoris is being rubbed against the pubic bone and is then stimulated from underneath and from on top.
Clitoral communication
Women can vary a great deal in the type and amount of clitoral touch they desire. An excellent way to find out what she likes is to ask questions during sex play such as, "What do you need? Faster or slower? More pressure? Like this?". An exciting way to learn how she likes to be touched is by watching her masturbate. Some women feel shy about it in front of another person, so use encouraging words to help her feel more comfortable. "It's so sexy to watch you touch yourself," for example, can really help break the ice.
Having her back
It can be easier to stimulate her clitoris during intercourse in positions facing her back, such as doggie style. Consider whether it's easier to reach her clitoris by bringing your hand around the top of her thigh or by bringing your hand between her legs from behind.
Face-to-face
In positions where couples are facing each other, it may be easier to stimulate her with your thumb or with the back of your fingers. To create more room for manual stimulation when you're on top try propping yourself up on your elbow or hand, bend your knees and position her on your thighs, or stand with her laying near the edge of the bed
Mommies little helper
If your hand starts to feel uncomfortable or tired while stimulating her clitoris to take a break, ask her to take over the stimulation, or enlist the help of a vibrator.